LEL Comms

Communications Earpieces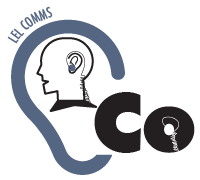 Covert Communications
Tired of those generic earpieces that keep falling out? Missing out on hearing important instructions when on the job? Our Comms plugs eliminate these problems by providing a bespoke fit solution, ensuring you hear all real-time communications in comfort.
Discreet and comfortable earpieces for precise audio transmission, meeting the communication needs of people in the broadcasting, media and security industry.
These custom-made moulds utilise a tube to deliver communications from an audio receiver directly into the ear, allowing for timely, discreet and comfortable transmission.
**Audio receivers/ devices not included with these plugs
✔ Coiled Tubing: For a comfortable fit around the neck.
✔ Hypo-Allergenic Acrylic Material: Medically approved, preventing skin irritation when in use.
✔ Easy to Clean: Using our cleansing wipes or spray.
✔ High Quality Finish: With a wide range of finish options combined with excellent craftmanship we offer some of the highest quality finished earware in the industry.
✔ Occlusion Effect: The deep and custom fit of the plug is designed to help reduce the distortion of your own voice.
✔ 1 pair of custom moulded Comms plugs with coiled tubing
✔ Carry pouch
✔ Care leaflet
✔ Ear comfort cream
✔ Wax pick
✔ TV Presenters
✔ Broadcasters
✔ Security Personnel