LEL Hoodies

Earbud Covers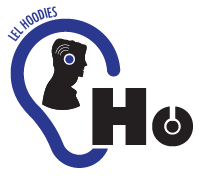 Earbud Covers
Already have amazing earphones? Want to know how to make them even more amazing? Well, with our Hoodies plugs not only can you personalise them to the shape of your ears, because they fit so well they also limit the level of annoying background noise. That's how!
Customise your existing earphones and achieve a higher quality listening experience with these plugs, which as the name suggests conveniently 'hood' over the top of your earbuds for a custom fit.
These plugs create a perfect seal to block unwanted external noise, resulting in better music at lower, safer volumes. The comfortable and secure fit also ensures that you don't have to worry about your earphones falling out when you are on the move.
**Please note, you will need to send the earphones you would like us to make the Hoodies for when sending us your ear impressions.
✔ High Quality Listening: High fidelity music transmission with maximum sound isolation and comfort with existing earphones.
✔ Medically-graded Silicone: Medically approved, preventing skin irritation when in use.
✔ Easy to Clean: Using our cleansing wipes or spray.
✔ High Quality Finish: With a wide range of finish options combined with excellent craftmanship we offer some of the highest quality finished earware in the industry.
✔ Occlusion Effect: The deep and custom fit of the plug is designed to help reduce the distortion of your own voice.
✔ 1 pair of custom moulded Hoodies plugs
✔ Carry pouch
✔ Care leaflet
✔ Ear comfort cream
✔ Wax pick
✔ Regular earphone users
✔ Exercising to music
✔ Commuting to work
✔ Music lovers