LEL Live

Live Music Monitors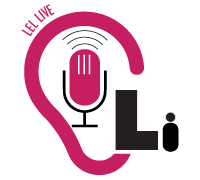 Live Music Monitors
Live performance is an obsession to the musician. Our perfectly fitting Live plugs, which come with one of the best in-ear monitors on the market, ensure that you–the musically inclined–will hear everything clearly and accurately whilst playing on stage and always perform at your best.
Designed for live musicians, these in-ear monitors enable users to hear the mix of microphones and instruments on stage whilst also providing a high level of noise reduction, allowing them to perform at their highest levels.
We use Shure SE535 monitors which deliver spacious audio with rich bass and effective sound isolation. They feature triple high definition armature drivers, dual woofers and an integrated passive crossover to ensure high and low frequencies remain distinct and defined.
**Please note, if you are a singer, we will need open mouth ear impressions to manufacture your plugs. Please instruct your ear impression agent of this when attending to get them done.
✔ Medically-graded Silicone: Medically approved, preventing skin irritation when in use.
✔ Easy to Clean: Using our cleansing wipes or spray.
✔ High Quality Finish: With a wide range of finish options combined with excellent craftmanship we offer some of the highest quality finished earware in the industry.
✔ Occlusion Effect: The deep and custom fit of the plug is designed to help reduce the distortion of your own voice.
We use Shure SE535 drivers which possess:
✔ Triple high definition micro-drivers, including dedicated tweeter and dual woofers, for audio clarity across the frequency range.
✔ Integrated passive crossover that ensures high and low frequencies remain distinct and defined.
✔ Spacious sound with rich, responsive bass.
✔ Detachable and formable reinforced cable.
✔ Gold plated MMCX connector that has a lock snap mechanism, allowing 360-degree rotation for a comfortable fit.

✔ 1 pair of custom moulded Live plugs
✔ 1 pair of Shure SE535 earphones
✔ Flexible foam, silicone and triple flange sleeves
✔ Detachable Kevlar reinforced cable
✔ Carry pouch
✔ Care leaflet
✔ Ear comfort cream
✔ Wax pick
✔ Live musicians
✔ Studio recording sessions