LEL blockerz

Filtered Noise Limiting Plugs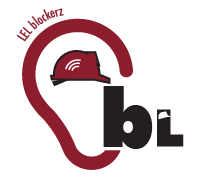 Noise Limiting Plugs
Some working environments are–quite literally–deafeningly loud! If, when at work, you can barely hear yourself think let alone when co-workers are talking to you, it's imperative that you do something about it immediately. Our blockerz plugs are designed to help preserve your hearing and help you hear speech more clearly even in the nosiest of work settings.
Our most versatile range of protection, these plugs reduce harmful loud industrial scale noise levels to a safe level for workers whilst also allowing for effective communication.
These plugs come with special interchangeable filters inside, which attenuate harmful loud sounds by various degrees.
They have been independently tested for accuracy and conform with European standards relating to hearing protection products supplied within Europe.
**To ensure the appropriate level of noise protection is being achieved when using these plugs, users are required to visit their audiologist once they have received their plugs for in-situ verification–please visit our Hearing Protection Check PPE page for further information**
✔ Interchangeable filters: Swap to a different filter strength as the noise in your environment changes.
✔ Medically-graded Silicone: Medically approved, preventing skin irritation when in use.
✔ Easy to Clean: Using our cleansing wipes or spray.
✔ High Quality Finish: With a wide range of finish options combined with excellent craftmanship we offer some of the highest quality finished earware in the industry.
✔ Occlusion Effect: The deep and custom fit of the plug is designed to help reduce the distortion of your own voice.
✔ 1 pair of custom moulded blockerz plugs with filters
✔ Carry pouch
✔ Care leaflet
✔ Ear comfort cream
✔ Wax pick
Blockerz Ultra

27dB SNR

Blockerz 1

27dB SNR

Blockerz 2

25dB SNR

Blockerz 3

20dB SNR

✔ Bottling

✔ Steel vessels

✔ Gearing

✔ Heavy metal works

✔ Wood work

✔ Carpentry

✔ Lumberman

✔ Aviation (Engine maintenance)

✔ Road building

✔ Printing presses

✔ Concrete works

✔ Car Workshop

✔ Harvesting

✔ Mowing machine

✔ Engine room operations

✔ Bottling

✔ Steel vessels

✔ Gearing

✔ Heavy metal works

✔ Aviation (Engine maintenance)

✔ Road building

✔ Printing presses

✔ Concrete works

✔ Motorcycling

✔ Car Workshop

✔ Tractor

✔ Harvesting

✔ Mowing machine

✔ Engine room operations

✔ Railroad works

✔ Steel vessels

✔ Gearing

✔ Wood work

✔ Steel construction

✔ Timber work

✔ Aviation (Ground staff)

✔ Road building

✔ Concrete works

✔ Motorcycling

✔ Car Workshop

✔ Tractor

✔ Harvesting

✔ Light metal work

✔ Steel mounting

✔ Joinery

✔ Chemical production

✔ Aircraft mounting

✔ Car workshop

✔ Engine room maintenance