LEL Zzz

Sleep Plugs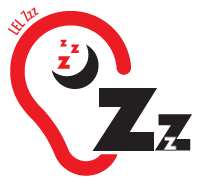 Sleep/Flight Plugs
Noisy neighbours keeping you up? Or is it your partner snoring away? Whatever the reason for your despair, Zzz your troubles away with our customised sleep plugs.
These ultra-lightweight, supremely comfortable, noise reducing plugs are made for those that have problems sleeping due to noise. They can also be used to relieve air pressure related ear pain during flights.
For additional comfort, these plugs are made from extra-soft silicone that flexes to accommodate any movement of the ear on the pillow during sleep.
✔ Ultra-lightweight: Made with extra soft silicone for additional comfort while sleeping.
✔ Medically-graded Silicone: Medically approved, preventing skin irritation when in use.
✔ Easy to Clean: Using our cleansing wipes or spray.
✔ High Quality Finish: With a wide range of finish options combined with excellent craftmanship we offer some of the highest quality finished earware in the industry.
✔ Occlusion Effect: The deep and custom fit of the plug is designed to help reduce the distortion of your own voice.
✔ 1 pair of custom moulded Zzz plugs
✔ Carry pouch
✔ Care leaflet
✔ Ear comfort cream
✔ Light Sleepers
✔ Regular Flyers
✔ Noisy Neighbours