LEL Racer

Motor Sports Plugs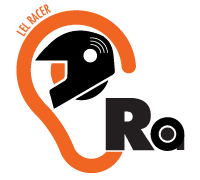 Motor Sport Plugs
The need for speed is built into the DNA of racers. The noise they are exposed to while out on their thrilling pursuits can be done without, however. Our Racer plugs are ideal for limiting loud engine and wind noise while out riding on the track or on the open road.
These slim-profile, noise reducing plugs are designed to reliably attenuate unwanted and distracting wind and driving noise.
Fitted with specialised Hocks noise filters, wearers will always be aware of key sounds in their surroundings such as road traffic signals and speech with the plugs in their ears.
With the comfort of a custom fit, these plugs are crafted to be worn comfortably under the helmet for every ride.
**To ensure the appropriate level of noise protection is being achieved when using these plugs, users are required to visit their audiologist once they have received their plugs for in-situ verification–please visit our Hearing Protection Check PPE page for further information**
✔ Hocks Noise Filter: Minute thermal technology blocks out high frequencies only, allowing normal conversation to be heard.
✔ Medically-graded Silicone: Medically approved, preventing skin irritation when in use.
✔ Easy to Clean: Using our cleansing wipes or spray.
✔ High Quality Finish: With a wide range of finish options combined with excellent craftmanship we offer some of the highest quality finished earware in the industry.
✔ Occlusion Effect: The deep and custom fit of the plug is designed to help reduce the distortion of your own voice.
✔ 1 pair of custom moulded Racer plugs
✔ Carry pouch
✔ Care leaflet
✔ Ear comfort cream
✔ Wax pick
✔ Motorcyclists
✔ Motor Racing