LEL Splash

Water Plugs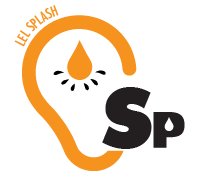 Swim/Water Plugs
Water-philes love diving in head first without a worry in the world. If this is you at heart, but have problems when water gets into your ears, then our customised Splash plugs are the answer to your prayers! They completely seal your ears when worn, preventing water trickling in when splashing around.
Colourful, floatable and waterproof. These plugs are the gold standard in protecting ears from water entry.
The ideal solution for swimmers, surfers and water lovers, and for those with damaged/ surgically repaired ear drums, recurrent ear infections or pressure equalisation problems.
✔ Gold Standard Water Protection: The ultimate protection from water ingress into the ears.
✔ Floatable: Special floatable silicone material.
✔ Easy Handling: Handle in plug to aid insertion and extraction.
✔ Medically-graded Silicone: Medically approved, preventing skin irritation when in use.
✔ Easy to Clean: Using our cleansing wipes or spray.
✔ High Quality Finish: With a wide range of finish options combined with excellent craftmanship we offer some of the highest quality finished earware in the industry.
✔ Occlusion Effect: The deep and custom fit of the plug is designed to help reduce the distortion of your own voice.
✔ 1 pair of custom moulded Splash plugs
✔ Carry pouch
✔ Care leaflet
✔ Ear comfort cream
✔ Swimmers
✔ Surfers
✔ Sailors
✔ Protection from ear infection
✔ Perforated ear drums
✔ Ears with grommets/ t-tubes
✔ Ear pressure equalisation problems